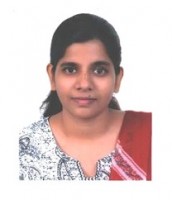 Smt.DR. NANCY S RETHINAM
Assistant Professor
nancy.sr4078@gmail.com
9447574999

---
Educational Profile : PhD Kerala University, Institute of English 2018 NET UGC 2011 PG in Englis
Professional Experience: 9 Yrs
Appointment Type : Guest
Work Type : Teaching

---
Books Published
."Exodus Gods and Kings: A Re-reading." Littcrit 41.1 (2015). Print
"When Fantasy Meets Reality: Violence in Blue Whale Videogame." Language in India 19:2 (2019). 503-507. Web
Reading Surveillance in Hollywood Film Behind Enemy Lines." Language in India
"Theorizing the Saga of Lost Dreams from the Perspectives of Postmodernism." Indian English Fiction: Postmodern Literary Sensibility. Ed. Viswanath Bite. New Delhi: Authors Press, 2013. 265-274. Print
Comics: A forgotten Medium of Teaching Language." English Education Journal 1.1 (2011). Print
"Loss of the Real in The Girl with a Dragon Tattoo." From Fiction to Film: An Interdisciplinary Approach. 41-46.(ISBN 818733386-3)
"The Space inside the Cyberspace: The Online Avatar of Real World." Proceedings of UGC Sponsored National Seminar: Charting Territories Cartographies of Popular Media and Culture. 118-123.
"Disappearance of Reality: A Re-reading of Hyperreality in Francis Ittycora." Seminar Proceedings UGC Sponsored National Seminar: Deconstructing Foundation Post Modern Perspectives in Writing. 137-142. (ISBN 978-93-80992-32-7)
---
Activities
Faculty in charge Language Lab
---
Others..
Conducting English LSRWclubs
giving inspiration to people in need
organizing various academic events
---